The Best Web Services For Starting A Website In 2023
In a hurry? Here's the top Web Service for 2023:
🏆 Ionos:

Ionos is a reliable, fast, and easy-to-use web and cloud hosting provider. Enjoy free website migration, website builder, domain registration, email addresses, and more for as low as $1 per month!
From corporations to corner stores, it seems like everybody and their grandmother has a website these days. The need for a business to maintain an online presence was only exasperated by the pandemic when those brick-and-mortar-only businesses were left behind.
Companies, independent contractors, freelancers, artists, pretty much everyone and anyone who depends on customers to make a living can benefit from a personal website. A website can reach a global audience unlike anything else, not to mention adding a serious level of professionalism to your brand.
However, it is not enough just to build a website. In such a competitive market, that website needs to be good. It needs to be easy to navigate, filled with engaging content, and, perhaps most importantly (though often overlooked), it needs to work as it should.
Think about how many similar sites yours will be competing with. If there is even the slightest problem - if your site takes too long to load or crashes - your potential customers/viewers are simply going to close your site and move on to the next search, likely never to return.
With that in mind, let's take a look at some of the most common website issues that you need to anticipate when building your site:
low conversion rate
slow load times
low-quality content or images
poor UI/UX design
not optimized for mobile devices
no SEO optimization
lack of or ineffective CTAs
no periodic website backup
homepage and other web pages look way too busy
unreliable server
no social media integration
inefficient content management system
lack of website metrics and conversion tracking
technical issues like broken pages and links
security and certification issues
All of these can sabotage your website's performance and hurt your ability to expand your reach, and convert website visitors.
An overview of the best Web Services for 2023:
Don't wanna end up with a dead website? Consider these web services...
Remember that blog you made when you were in high school? You probably spent so much time coming up with a name, choosing your theme, and writing your first blog post. Once it went live, however, you suddenly realized how much time and expertise it requires to manage a website. So you never got into publishing your second post, and your blog faded into oblivion. But hey, you were young, and you can afford such trials and errors.
It's different when you're trying to build your own personal brand or get your products and services online. Your website has to be in tip-top shape. It needs to be intuitive, contain vibrant images and engaging content, and should seamlessly guide your visitors through every page. It must look good on desktops and mobile devices and should load within 2 to 5 seconds. It should be optimized for search, and the social web and have clear calls to action. Too much for a single person? Definitely. Fortunately, there are web services that can help you with every component that goes into building a successful website. Check out the following:
Web Hosting Service - It's best to think of the internet as physical land. A web hosting service is your realtor, the one you rent or purchase a plot of land from which you can then build your property on. Whether you decide on a VPS, shared, or dedicated hosting package, make sure you're getting unlimited bandwidth, 99%+ uptime, SSL certification, and 24/7 customer support.
Website Builders - Gone are the days when you need programming and coding knowledge to build a professional website. These days, you can create a site from scratch in a matter of minutes, thanks to website builders. Many website builders utilize a drag-and-drop editor, so you can simply drag and drop various design elements onto a page: text, images, buttons, animations, banners, and more. If you're feeling lazy or uninspired, you can also choose from hundreds of pre-made themes and templates - professionally designed to suit whatever type of business you have.
Web Design Services - Of course, if you're not particularly tech-savvy, you can leave everything to the experts. There are web design services ready to work with you to bring your vision to reality. Besides building your dream website, most web design companies can also help with branding, search engine optimization, online advertising, and other marketing services.
eCommerce Site Builders - Same as website builders but has tools, plugins, and apps necessary for operating an online store. This includes a content management system, inventory management, payment and shipping options, reporting tools, order fulfilment, and many more.
CDN - CDN stands for Content Delivery Network and is defined as a geographically distributed group of servers responsible for delivering your website's content. A well-rounded CDN can help reduce bandwidth costs, improve website load times, enhance website security, minimize downtime, and more.
Domain Registrars - You probably already have thought of a catchy and unique name for your website. Congratulations! You now have a domain name for your website. Now, it's time to work with a domain registrar. These are companies that reserve domain names and handle the task of registering them. You can decide whether you want your domain registered for one, two, or ten years. What's important is you take note of when it expires, who handled the registration, and your account credentials. If you fail to renew it, you risk losing your domain name to someone else.
Cloud Computing - This rounds up all the steps necessary to get your website up and running. Cloud computing services allow your website to store files and applications on remote servers, making them accessible through the Internet. This makes it cost-effective since you won't have to invest in your own hardware and software. Choosing the right cloud computing service also offers a plethora of benefits crucial to your website's success. Besides lower operating costs, it also enhances data security, speed, scalability, mobility, reliability, and more.
1. Ionos — Unbeatable Value For Money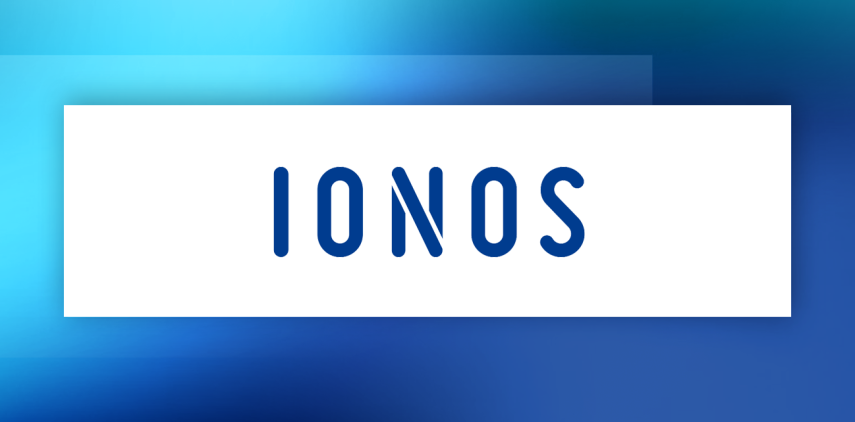 Ionos has perhaps the best introductory offer out of all the web services we've reviewed. At just $1 per month for the first year, you get unlimited websites, unlimited storage, unlimited databases, daily backup and recovery, and enhanced CPU and MEM resources. You also get tons of freebies: domain, Wildcard SSL certificate, professional email, and 24/7 support.
Ionos isn't just easy on the pocket. They also tick the speed, security, and infrastructure boxes. Ionos is pretty fast and efficient, thanks to its dual platform technology, scalable performance, and web servers that run on an HTTP/2 network protocol. Ionos also has robust security measures in place to protect you against hacking, malware attacks, data breaches, and other security incidents. Ionos boast of security features like malware protection, SSL certificate with powerful 256 bit encryption, two-factor authentication, DDoS protection, Site Scan, email security, firewalls, anti-spam, regular backups, and more.
Bottom Line:
Look no further than Ionos if you're looking for a web hosting provider that can expand with your company. The cherry on top? Ionos provides round-the-clock customer support for FREE!
Get Ionos - The Leading Web Service!
2. Hostpapa — Best For Beginners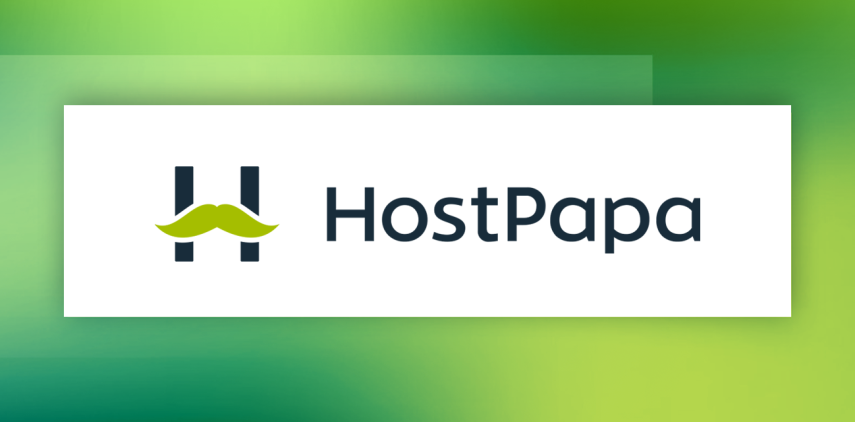 HostPapa is a hosting company based in Canada that offers shared, WordPress, VPS, and reseller hosting. It was founded by Jamie Opalchuck in 2006 and currently hosts over 500,000 websites globally. In addition to providing hosting services, HostPapa goes above and beyond to ensure the online success of its customers. HostPapa offers a variety of fully-featured hosting packages at affordable prices. Want assistance with domain registration? Website migration? Site-building tools? Email services? HostPapa has everything.
If you run into any problems, HostPapa's PapaSquad Support Team is there 24/7/365. In fact, out of all the hosting services we've looked at, they're the only ones that offer phone support in 18 countries. You can also get in touch with them by email, live chat, or even fax! One thing that makes HostPapa stand out from its competitors is that it offers one-on-one sessions with web hosting experts. If you sign up for one of their New, Plus, or Ultra plans, you get a free 30-minute one-on-one session over the phone or via Skype. This is a big help, especially for those building their first site and lacking technical expertise.
Bottom Line:
HostPapa is worth every penny. For as low as $2.95/month, you get outstanding performance, rock-solid security, unrivaled reliability, and ease of use. Additionally, their incredibly helpful customer service staff is a breath of fresh air. Click our link below to try HostPapa risk-free for 30 days!
Get Hostpapa - The Leading Web Service!
3. Hostgator — Best For Bloggers And Small Businesses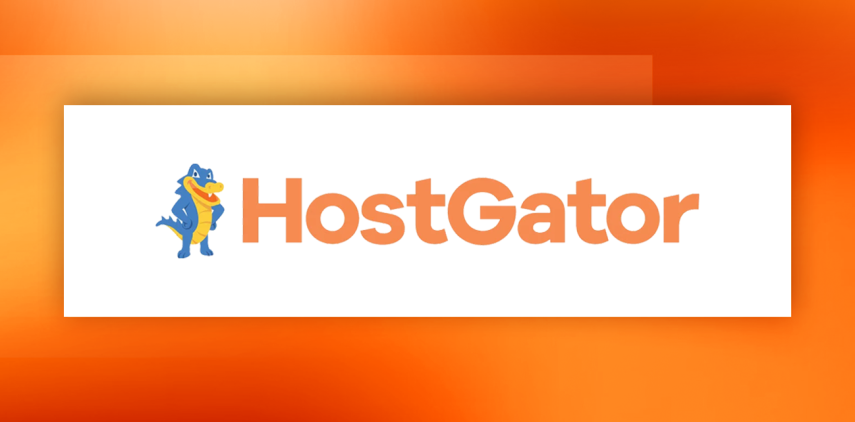 HostGator is one of the largest and most reputable online hosting companies. Since 2002 (or since the Jurassic period, as the company likes to joke), they have grown to host more than five million domains. That's roughly 1 per cent of global Internet traffic! HostGator provides various products and services to bloggers, web designers, developers, e-commerce site owners, and Fortune 500 businesses.
If you have lofty goals—and who doesn't?— HostGator is the perfect web host. They will lay the groundwork for your website's future growth. Each tool is intended to grow with you so you don't wake up feeling like a big fish in a small pond one day. HostGator provides an easy-to-use website builder, allowing you to get your website up and running quickly. Choose from any shared hosting plans and scale up with their VPS or dedicated hosting plans as your needs change. All web hosting plans include unlimited bandwidth, an SSL certificate, domain registration, and other features.
Bottom Line:
All things considered, HostGator offers an excellent compromise between cost, functionality, and ease of use. With so many website hosting and administration features built-in by default, it's a great all-in-one solution for beginners and advanced users alike.
Get Hostgator - The Leading Web Service!
How did we pick the best web services for 2023?
Web services refer to a broad category of services delivered over the internet. This includes cloud computing services, web hosting, website builders, CDN, and domain registrars, just to name a few. If that already makes your head spin, just wait until you have to choose the best one for your company. With so many options available on the internet, how do you know which one is best for you? As luck would have it, we have a team of experts whose job is to research and evaluate these platforms. Typically, they consider the following criteria when deciding which brands to include on our top 10 lists:
Functionality: Does the service meet specific needs and requirements?
Reliability: Is the service dependable and consistently available?
Performance: Does the service perform well and provide fast response times?
Scalability: Can the service handle increased traffic and growth as business needs change?
Security: Does the service have robust security measures in place to protect user data?
Integration: Does the service integrate easily with other tools and systems?
User-friendliness: Is the service user-friendly?
Customer support: Does the service offer good customer support and resources for troubleshooting and assistance?
Updates: Does the service receive regular updates and improvements to keep up with evolving technologies and trends?
🔗 Should I use shared or dedicated hosting?
Shared hosting is suitable for the average user, for example, a small-mid-sized e-commerce store or blog. If you are intending to scale rapidly or anticipate a considerable influx of visitors then a dedicated server may serve your needs better.
💵 Can I purchase all of these services in one package?
Not necessarily. For example, a website builder is not really the same as a web design service. While the former is more of a DIY option, the latter usually means hiring a web design agency. They typically help not only with web development but also with digital marketing and branding. That being said, many of these web design services also come with a website builder should you wish to give it a go yourself.
❓ I just need a personal portfolio website. Do I need an e-commerce site builder? Or is a regular website builder sufficient?
Many website builders offer pre-made templates designed specifically for artists, photographers, musicians, florists, coaches, and other professional creatives. You can create stunning, fully customizable websites with just a few clicks. However, if you plan on taking payments, selling tickets, displaying products, or managing an inventory, it would be best to use an eCommerce site builder.
🌐 Do web hosting services include a site builder?
Some hosting services have a site builder option while others are integrated into popular site builders such as WordPress. This is typically an added extra and site-building functionality is a separate tool from web hosting.
Transparency and Trust: The aim of this website is to help you find the perfect software for your needs in an easy-to-view comparison list. You can read more about how we review and about our background in the About Us section of this website. Software.fish does not feature all of the software available in the market, we cherry-pick what we consider to be the leaders in each vertical. We try to keep this site updated and fresh, but cannot guarantee the accuracy of the information as well as the prices featured at all times. All prices quoted on this site are based on USD so there could be slight discrepancies due to currency fluctuations. Although the site is free to use, we do earn commissions from the software companies that we have partnered with. If you click on one of our links and then make a purchase, we will get paid by that company. This has an impact on the ranking, score, and order in which the software is presented in our list and elsewhere throughout the site. Software listings on this page DO NOT imply endorsement.