The Best Identity Theft Protection Services for 2023
In a hurry? Here's the top ID Theft Protection Software for 2023:
🏆 Aura:

With plans that include credit, financial, dark web, and SSN/ID monitoring, this year's top ID protection software offers a comprehensive digital security solution for the entire family.
We've all heard of identity theft - if you've already had the misfortune of going through it you know what a stressful and painful experience it can be. If you have never experienced it you may be forgiven for thinking it could never happen to you. You would be wrong.
The FTC reports that 1/3 of all US citizens have already experienced identity theft at least once in their life. Identity theft accounted for $56 billion of stolen money in 2020 alone. That's billion with a b.
Of that number, $13 billion was lost to large-scale data hacks; the type you see making front-page news when a company has to take to the stand with tales tucked between legs and apologize for 'compromising' the sensitive information of their customers.
Perhaps even more staggering, the remaining $43 billion was lost to direct-interaction scams. You know those emails you used to (and maybe still do receive) about a billionaire uncle you never heard of who just happens to need a couple of thousand dollars to help him out of a sticky situation? Those are called phishing emails and they have matured in recent years. So much so that even tech-savvy millennials are increasingly falling victim to them - millennials now constitute 35% of all fraud cases.
The threat of Identity theft is criminally underestimated and misunderstood and until we take sensible protection measures, these types of statistics will continue to grow. Just in case you were in any doubt, here are some more shocking statistics:
One in ten US adults fall victim to scams every year
1/5 of EU citizens have experienced identity fraud
Over one million children are victims of identity theft each year
Identity theft claims a new victim every 14 seconds in the US
The average loss for an individual is $3500
Thieves also use stolen identities to mask real-world criminal activities
An overview of the best ID Theft Protection Software for 2023:
What is an Identity Theft Protection Service and how can it protect me?
Let's be clear, there is no sure-fire way to prevent identity theft completely. Even with a protection service, it is still necessary to use sensible internet practices such as never sharing your passwords, never providing sensitive data unless you are 100% sure of the authenticity of the receiver, and trusting the adage - 'if it sounds too good to be true, it probably is.'
That being said, even with the best will in the world it is not always possible to avoid identity theft on your own. Every time you apply for credit, a new job or home, sign up for a subscription service, or make a purchase online you are entrusting that company with your valuable data. Couple that with online scams that are increasingly so sophisticated that they are almost indistinguishable from reputable companies and those staggering scam statistics start to make sense.
An identity theft protection service may not be able to 100% protect you but what it can do is:
Insure you against any losses incurred. Should the worst happen, you can breathe easy knowing it won't put a dent in your finances. Many services offer comprehensive coverage of personal financial losses up to $1 million.
Rebuild your credit. You may think losing your hard-earned cash would be the worst of it. However, the long-term ramifications can be life-altering. Identity theft can seriously damage your credit, making it impossible to apply for everything from a mortgage to a credit card. An identity theft protection service will guide you through the process of rebuilding your credit so that you can get back to living.
Stop a breach in its tracks. Identity theft protection services scour the internet and dark web for any evidence of your personal data existing where it shouldn't. By informing you of a potential breach you can act first to cancel cards and change passwords before the thieves have a chance.
Provide you with a private investigator. These are professionals who will look into your individual case, investigate the origin of the breach, and offer advice to prevent it from ever happening again.
Offer 24/7 support and peace of mind. Unsure whether that email you received is really from your bank? No problem! Expert advisors are on hand at any time to support you. Avoid catastrophe with a friendly expert to help you traverse the world wide web.
Now what kind of coverage you require will vary dependent on your needs. However, here are our three favorite identity theft protection services for 2023:
1. Aura — Best For Families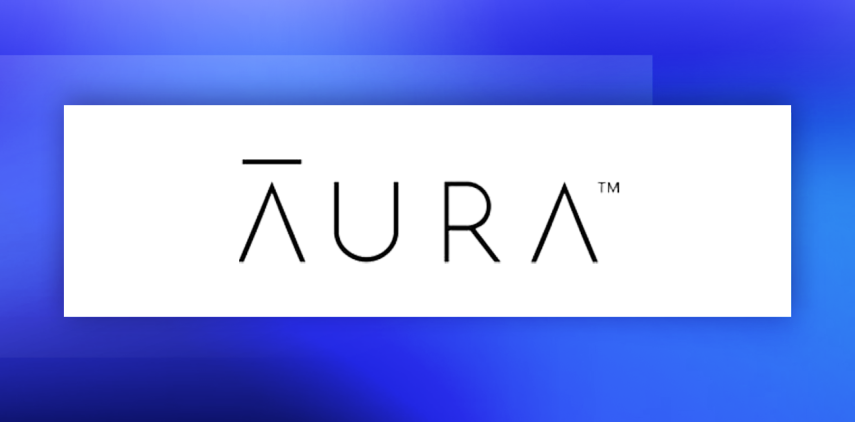 Aura offers an all-in-one solution to help you protect your family from identity theft. The service comes with all the features you and your family need to stay safe online. A credit monitoring feature will keep an eye on your credit report and let you know if there are any changes. In the event of suspicious activity, Aura's credit lock feature will immediately lock your credit file. Locking will prevent fraudsters from using your information to open new accounts.
The service also includes dark web monitoring, which will scan the internet for your personal information. The feature will ensure that your personally identifiable information isn't floating around on the internet for anyone to find. Aura will alert you if your online accounts, registered SSN, and other personal information is compromised. If Aura finds your personal information on the dark web, broker lists, and other public data sources, you will be contacted by a US-based case manager. They will help you through the process of resolving the issue and restoring your identity.
And if you're using Aura as a parent, you no longer have to worry about your children's online safety. The service comes with the ability to monitor your child's social media activity and internet usage. You can also set limits on their internet usage and prevent them from accessing inappropriate content. The secure VPN feature will encrypt your internet connection and prevent hackers from snooping on your online activity. And if malware, ransomware, and viruses are a concern, Aura has also got you covered there. The service comes with real-time antivirus protection to protect your devices from malware and other online threats.
Bottom Line:
Aura ID Theft Protection offers many features that would be useful for families looking for better cybersecurity. It will cover all of your bases, from credit monitoring to dark web monitoring, and will even keep your family's devices malware-free. So if you're looking for an all-in-one solution to keep your family safe online, Aura is a great option
Get Aura - The Leading ID Theft Protection!
2. IDShield — Best For Identity Restoration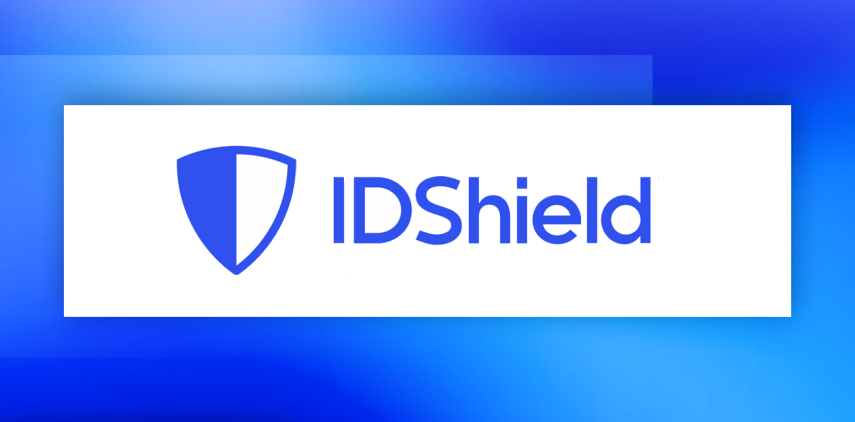 IDShield provides security and privacy monitoring, as well as consulting and full-service identity restoration. You'll get fraud warnings via the app and access to full-time qualified private investigators, something you won't find on other ID theft services. What's more, if you need to get in touch with investigators, you can do so directly from the app.
Credit monitoring is also included in all its plans, including tracking the usage of your Social Security number and dark web surveillance. They also monitor bank accounts, including 401(k), notify you when a sex offender moves into or out of your community, search social media sites for images, postings, and remarks that could jeopardize employment prospects, and provide unlimited consultations with an identity theft counselor. Each level also includes a $1 million payment for missed wages, travel, and legal defense in the event of identity theft.
Bottom Line:
IDShield's three-bureau monitoring services are an unbeatable value, especially if you're primarily interested in monitoring your credit reports and scores, or in monitoring the personal data of your family. The best part is that plans start at $14.95, so you can monitor your online presence and protect your identity without breaking the bank. If you want to test how it works for yourself, you can start on a free trial by clicking the link below.
Get IDShield - The Leading ID Theft Protection!
3. McAfee ID protection — Comprehensive Personal Cybersecurity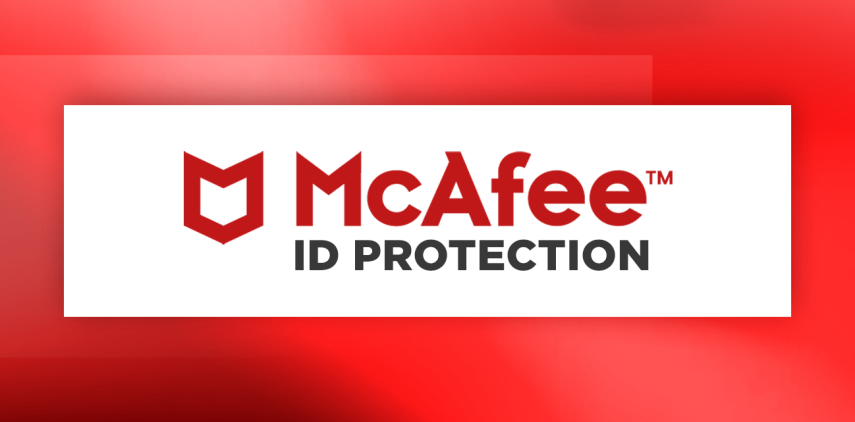 McAfee Identity Theft Protection is one of the top identity theft protection software on the market. It helps monitor your personal information on digital platforms for changes that could signal fraud, which ensures more data privacy.
Are you wondering how McAfee works? It continuously monitors the dark web to check if your personal information has been compromised in a data breach. If it finds any of your data on the dark web, it will send you an alert and guide you on how to resolve the issue. An expert experienced in identity theft protection will help you fix the issue and provide one-on-one support.The software offers a comprehensive suite of features to help you protect your personal information from identity thieves. One feature is an antivirus that protects you from the ever-evolving threats of viruses, malware, and spyware. This award-winning antivirus protection works on all compatible devices.
The identity monitoring feature monitors your personal information for any changes that may indicate identity theft. It alerts you immediately so you can take action to protect yourself. And if you lose your wallet, the software has a lost wallet feature that helps you cancel and replace your lost or stolen items. These items include your credit cards, driver's licenses, and other vital documents. With McAfee ID Theft Protection, you can enjoy using public Wi-Fi without worry. The software has a secure VPN that protects your privacy by encrypting your web traffic and hiding your IP address when using public Wi-Fi.The personal data clean-up feature will work extra hard to let you know how much of your data is available online. You can also check which companies are using it and delete it if you want. And with $1 in million identity theft insurance, you can rest assured that McAfee covers you financially in the event of identity theft.
Bottom Line:
McAfee Identity Theft Protection is a great choice if you're looking for comprehensive protection against identity theft. It offers various features to keep your personal information safe, including dark web monitoring, credit and debit card alerts, lost wallet protection, and more. Plus, you get access to expert support in case your data is compromised.
Get McAfee ID protection - The Leading ID Theft Protection!
How we chose the Top ID Theft Protection Services for 2023?
With several highly-recommended identity theft protection firms, it can be tricky to know which ones are best for you and your family. To help narrow down your choices, we came up with our top 10 list based on the following criteria:
Identity theft insurance coverage - All the vendors we recommend include identity theft insurance of up to $1 million. It's designed to cover ID-theft-related costs such s stolen funds, legal fees, lost wages, and other expenses.
Monitoring - We only endorse ID theft protection services that keep an eye on at least the big 3 credit reporting agencies: Equifax, Experian, and TransUnion. In addition, there are firms with extra monitoring features to suit varying needs, daily habits, and situations. Some companies offer dark web monitoring, while others keep track of your social media accounts.
Recovery assistance - This is crucial because getting your credentials back requires a lot of time and effort. There's a police report to file, banks to call, emails to send, etc. Some of our recommended ID theft protection services even offer in-house private investigators to help restore your identity faster.
Plans - We made sure to include services that offer individual and family packages. Some providers in our top 10 list offer free coverage for children and protection for multiple dependents.
Ease of Use - We steered clear of apps that were clunky or too confusing to use.
Customer Service - Time is of the essence when dealing with identity theft, so we chose providers that offer 24/7 support.
Identity Theft Protection Service - Frequently Asked Questions (FAQ)
💳 Do I need an identity theft protection service?
Identity theft is unfortunately an unavoidable risk in the modern world. While a protection service cannot entirely mitigate the risk, it will make your life immeasurably easier should the worst happen. Think of it in the same way as your car and home insurance. Hopefully, there will never come a time when you need them but, should that time arise, you will owe a debt of gratitude to your proactive past self.
👪 Can I protect more than just myself?
Absolutely, many services offer spouse and familial coverage against identity theft. As mentioned above, there is a worrying rise in cases involving minors, many under the age of 6. If you want to protect more than yourself, look for a plan that includes family support.
💲 How much does it cost?
Prices vary depending on how comprehensive the service is and the number of individuals covered. Average prices vary between around $6 and $20 per month. Most services also offer an annual subscription that is more cost-effective.
💻 Is my information safe with an identity theft protection service?
This is a very sensible question considering how much we have talked about potential data breaches. While no company is completely impervious to a data breach, you can rest assured that a reputable identity theft protection service is among the most encrypted and protected services in the world.
Transparency and Trust: The aim of this website is to help you find the perfect software for your needs in an easy-to-view comparison list. You can read more about how we review and about our background in the About Us section of this website. Software.fish does not feature all of the software available in the market, we cherry-pick what we consider to be the leaders in each vertical. We try to keep this site updated and fresh, but cannot guarantee the accuracy of the information as well as the prices featured at all times. All prices quoted on this site are based on USD so there could be slight discrepancies due to currency fluctuations. Although the site is free to use, we do earn commissions from the software companies that we have partnered with. If you click on one of our links and then make a purchase, we will get paid by that company. This has an impact on the ranking, score, and order in which the software is presented in our list and elsewhere throughout the site. Software listings on this page DO NOT imply endorsement.